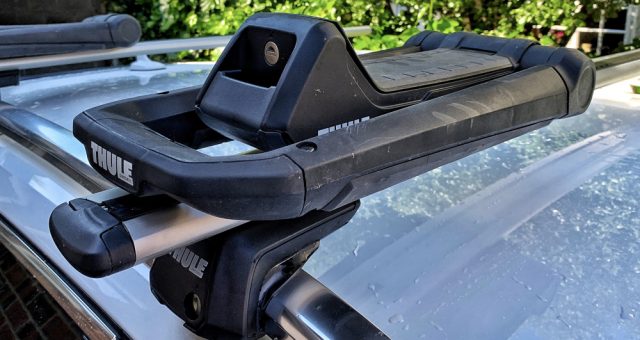 Thule Hull-a-Port Aero 849
The Thule Hull-A-Port AERO is a Sleek and Stylish T-Track mounted J-bar Kayak Carrier. The Hull-a-Port slots easily into the T-Track of many all popular roof bars with T-Slots including Thule WingBar, WingBar Evo, WingBar Edge and AeroBar.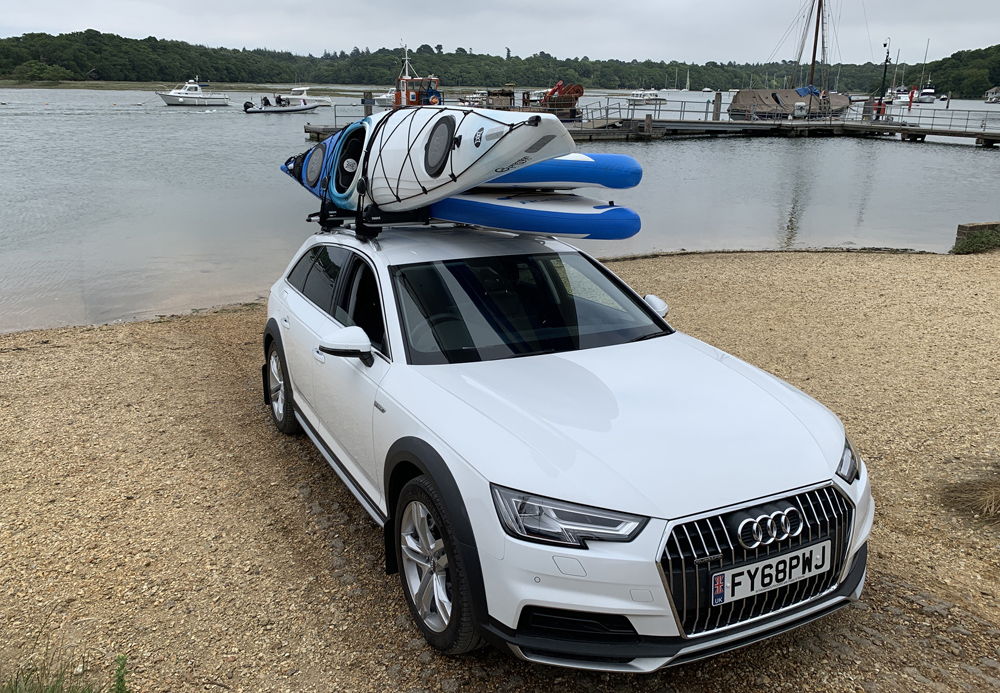 I have always purchased Thules equipment. Why you might ask as it's expensive. Well, every single product I have purchased I still own, it's still going strong and doens't break. I don't mind paying that little bit more for quality products that last.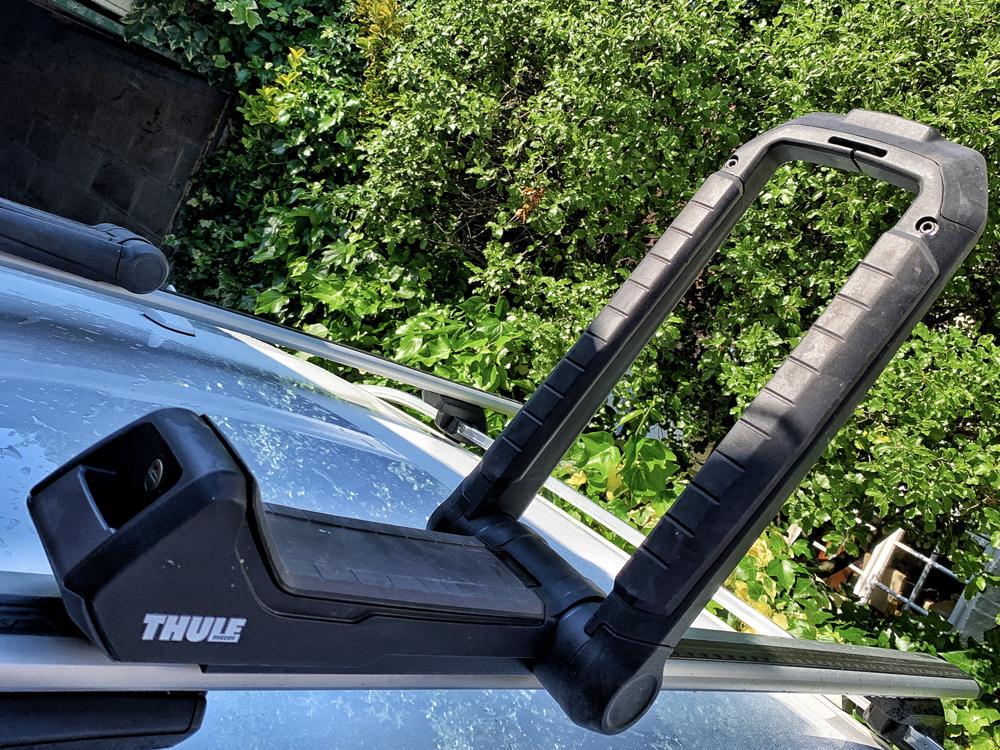 These carriers feature a soft rubber padded J-Bar cradle, this protects the kayak during transportation and stops it from slipping. Carrying kayaks on their side saves space and allows for a second carrier to be used, as I do most of the time or even a narrow roof box or cycle carrier. This is perfect for holidays and short trips away.
The theft-resistant design features integrated locks to keep the carrier locked to the roof bars. The locks can all be changed if you want matching kays for all your locks. The Hull-a-Port AERO 849 is supplied with a pair of 4.00m Thule roof rack straps with protective rubber buckle covers to prevent buckle damage to your kayak. There is also a "StrapCatch" at the top of the carrier to keep the straps in place while you load which is very handy.
Features
Quickly raise or fold when not in use using the convenient front release handle
Easily manage load straps while strapping down the kayak using the integrated StrapCatch
Kayaks are protected during transit due to the durable and soft rubber padding
Theft resistant design keeps carrier securely attached to load bars (locks included)
Easy to install directly into the Thule WingBar Evo or AeroBlade T-track, or around Thule SquareBar* via the integrated, tool-free mounting hardware (*SquareBar requires an adapter)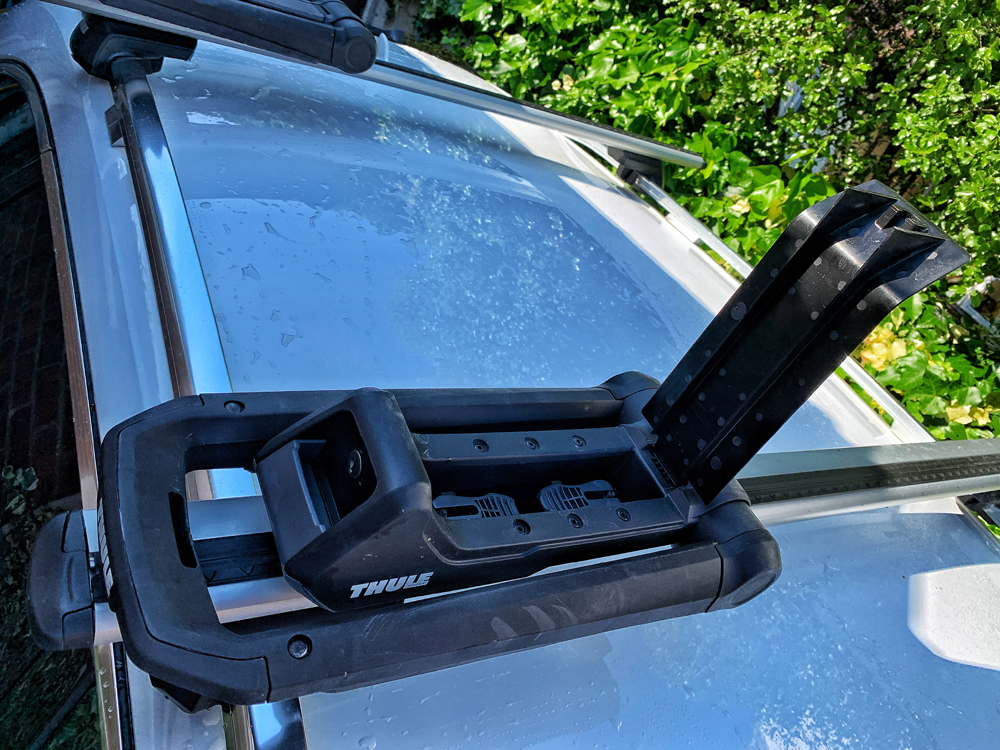 On the road when folded flat , there is no noticable rise in wind noise and no whise. This means you can leave them on with no ill effects. I leave my roofbars and these on alot and I don't see any difference in my normal MPG (Miles Per Gallon). I'm sure if you get in to a lab you might be able to calculate an MPG drop but I don't it's less than 1mpg.
The great thing also when these are folded, is the whole setup including roof bars only adds about 15cm to the overall height of the car, unlike fixed J bars which can added over 50cm which means on small SUV's or larger 4x4s, high restricted carparks and Multi-story carparks become unusable which is a pain.
Personally I love the Thule Hull-a-Port, they look great, well put together and do the job well.