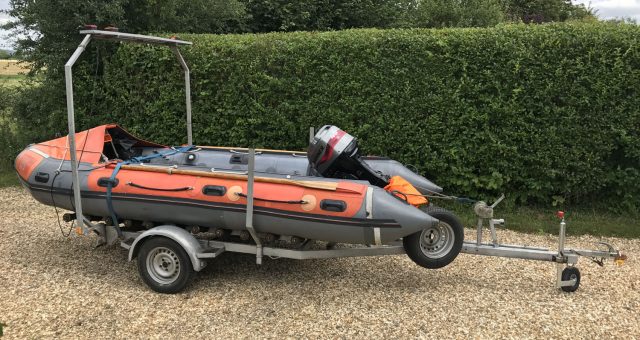 The Man Outdoors Ex-RNLI D-Class Life Boat
The D-CLass was first introduced by the RNLI fleet in 1963. The inflatable style lifeboat continues to evolve to meet changes in demand around the UK shoreline and technology available.
Being highly manoeuvrable they operate closer to shore. These boats come into their own for searches and rescues in the surf, shallow water and confined locations. With it's shallow draft they are often used close to cliffs, among rocks and even inside caves around the UK coastline.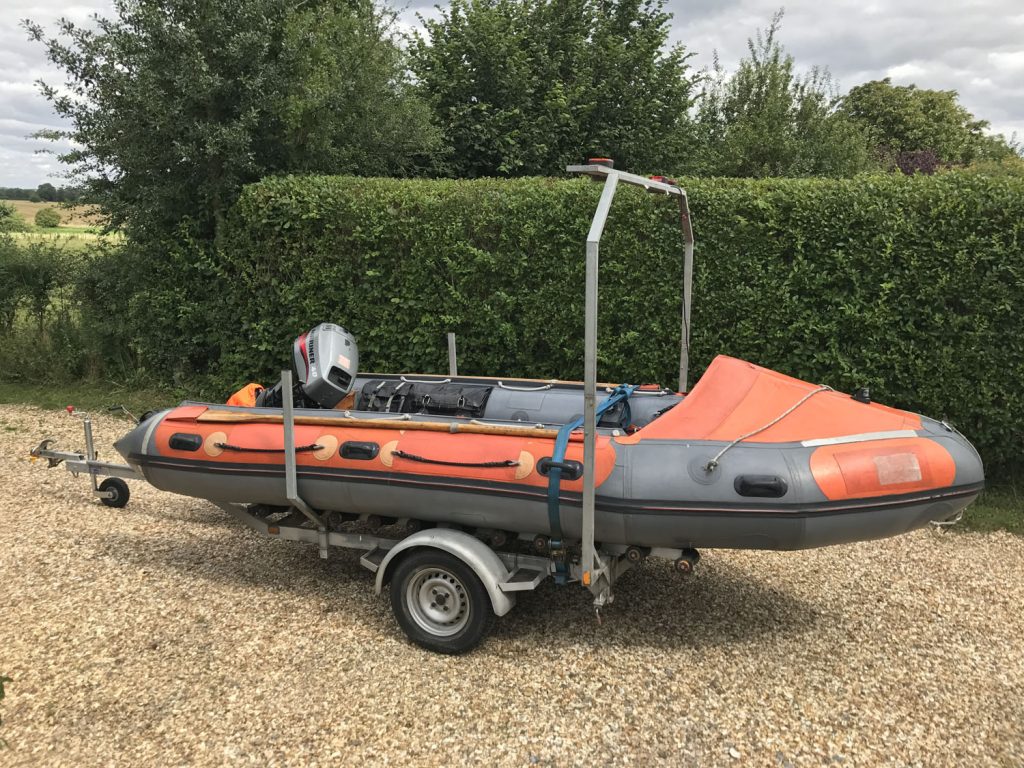 This boat is D-478, based on active service in Aldergrove, Newcastle from 1995-2005. After it's duties in Aldergrove it returned to the RNLI head quarters in Poole, where it was then used for another few years as part of the reserve fleet and for training and promotional activities. At this point it received a new engine, a 2004 Mariner 40 2 stroke. Around 207 it was sold and released from the RNLI service, de-badged, before going in to private hands.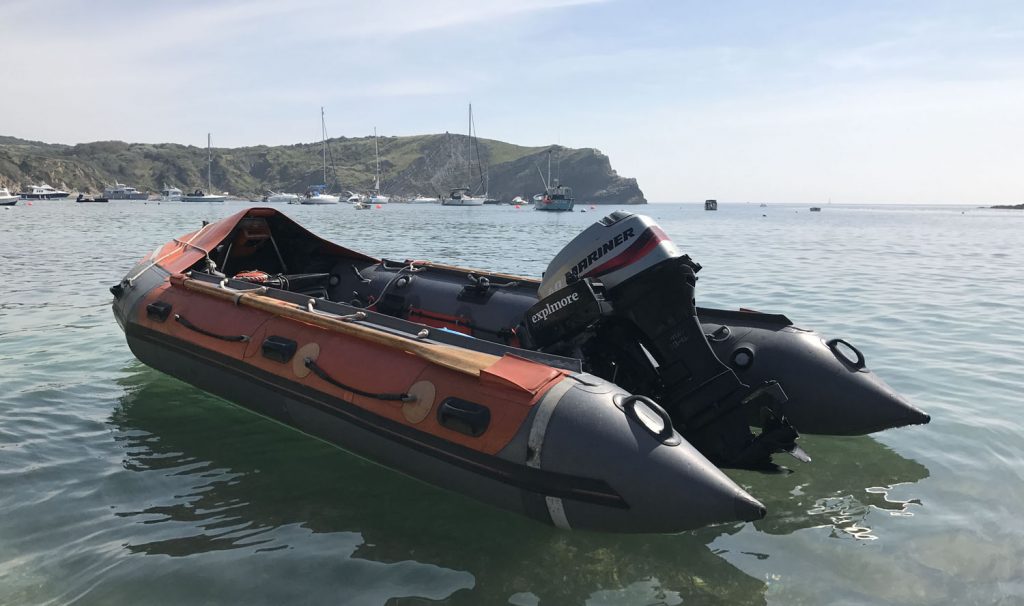 This D-Class is very complete, with a great deal of the original RNLI equipment, including the flexible feul tank cells, original wooden oars, rubber floor, RNLI safty knife, throw line, flares and a range or other equipment. The very unique feature is the original RNLI trailer. These forward launching trailers are specially built for the RNLI and not publically available. They allowing for fast launching into the sea.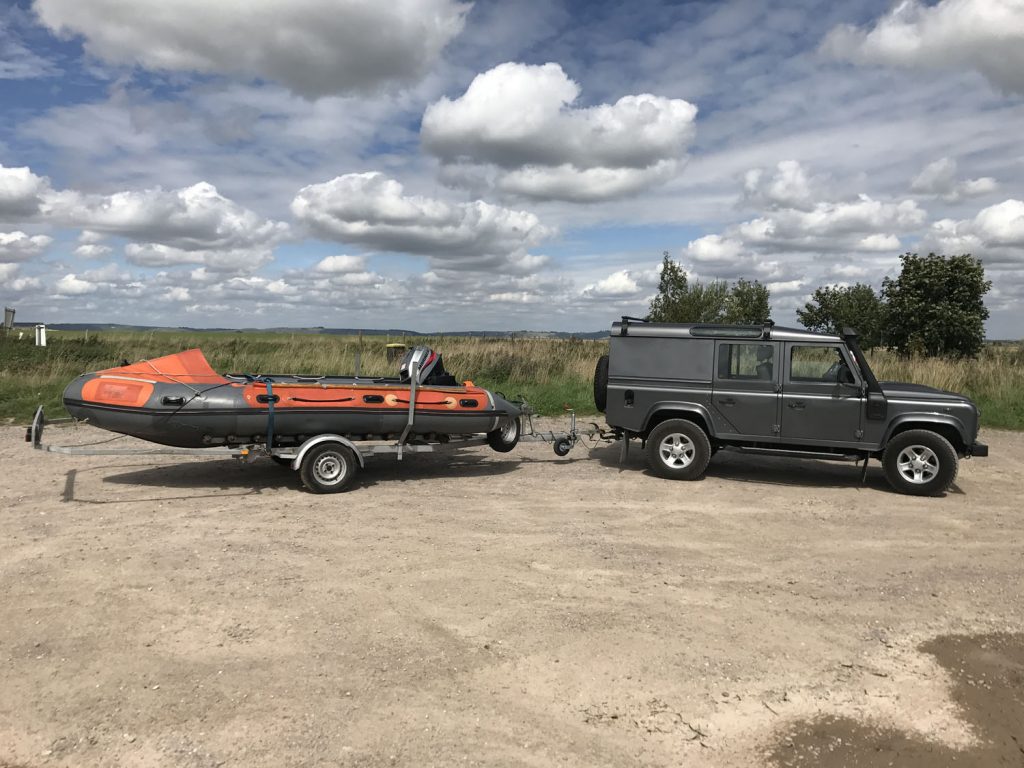 Once in private use the boat has gone on to be used for a wide range of leisure and business uses. This boat was used on location in London on the River Thames, as a filming and chase boat for the filming of 007 James Bond – World Is Not Enough movie boat chase, featuring Pierce Brosnan.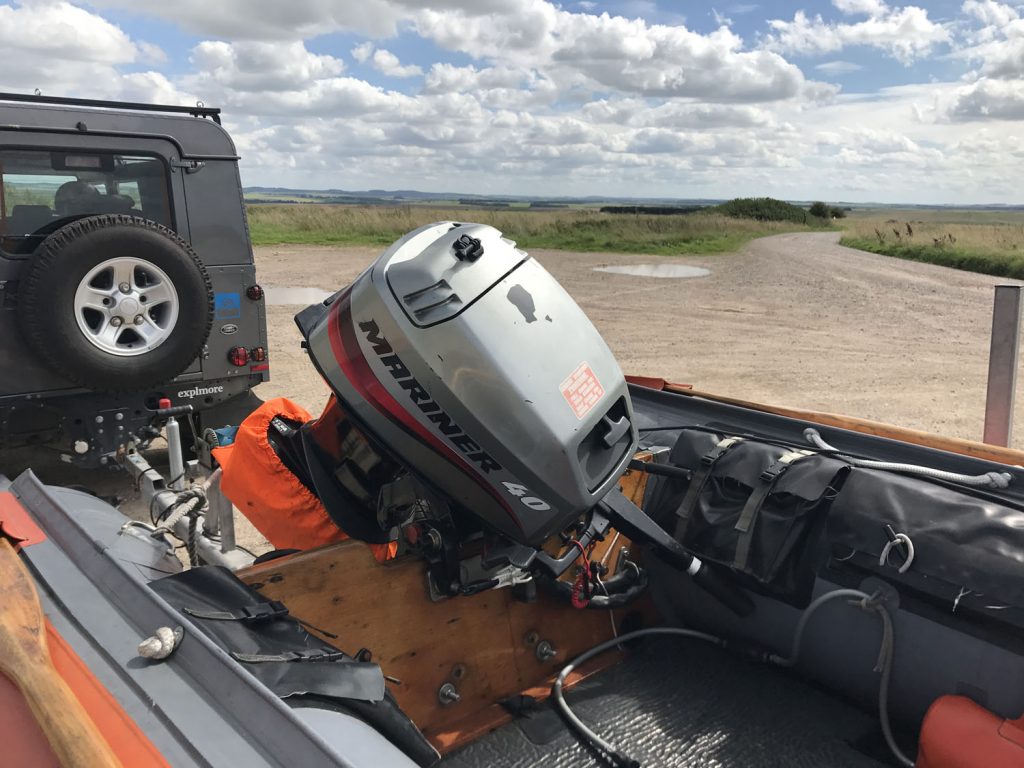 The Mariner 40hp, 2 stroke tiller controlled outboards are tried and tested for many years of service with the RNLI. These simple, yet powerful engines are great work horses. They can be restarted should the boat flip over and the engine in swomped with water. With a high thrust propeller they have lot's of traction in the water.
Boat History:
D-478 Aldergrove was stationed at Newcastle (Co. Down) 1995-2005 and then transferred to the relief fleet until 2007. During its time at Newcastle it was involved in two services which resulted in crew members being awarded a Framed Letter of Thanks signed by the Chairman of the Institution, one in 1995 for rescuing anglers who had slipped off rocks into the sea, and the other in 2004 for a search for a teenage boy who had fallen into the sea.
Full Specifications.
Lifeboat category:
Inshore
Launch type:
Trailer
Crew:
2–3
Survivor capacity:
5
Maximum speed:
25 knots
Range / endurance:
3 hours at maximum speed
Length:
5m
Beam / width:
2m
Draught / depth:
0.52m
Displacement / weight:
400kg
Fuel capacity:
68 litres
Engines:
1 x Mariner engine at 40hp
1 x Mariner aux engine at 2hp
Construction:
Hypalon-coated polyester
Number in fleet:
Currently 110 at stations and 25 in the relief fleet
Identification
All lifeboats have a unique identification number.
The first part indicates the class so D class lifeboats start with D.
Communications and navigation
Includes:
Hand-held VHF (very high frequency) radio
Magnetic compass
Onboard global positioning system (GPS) plotter.