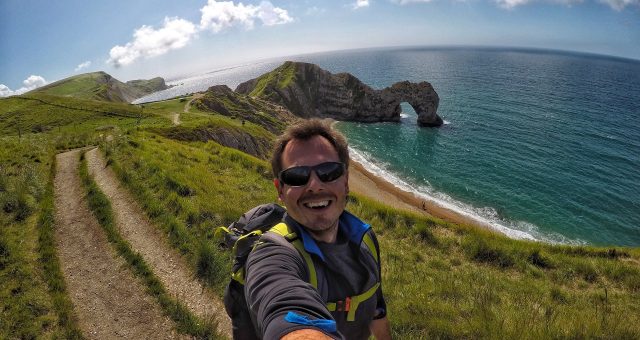 The Jurassic Coast – #themanoutdoors
In my view the best way to appreciate the spectacular scenery of the Jurassic Coast is by walking it. The 95 miles from Old Harry Rocks to Exmouth make up part of the South West Coast Path National Trail.
There are hundreds of miles of connecting footpaths and bridleways in the area. If like me you want to do a days walking these give a huge variety of possible circular walks, wherever you are on the coast. This allows you to park or camp in one place and loop back all in one day.
The South West Coast Path offers some stunning views, taking in dramatic cliff top views, as well as numerous sea-level sections, with beachs and coves which allow you to really appreciate this beautiful location, you can also go hunting for your own fossils.
All routes are easy to follow – just look for the acorn symbols as you make your way along the path.
The South West Coast Path is walkable all year round, but some sections do get slippery and boggy in the winter. Popular sections can get very busy during the summer months. The eroding nature of the coastline also means rerouted sections and diversions are frequent, with land slids in recent years meaning the paths have been moved in sections – visit the South West Coast Path website for the latest information on route changes.
Also remember that cliffs can be dangerous places and rockfalls can happen at any time without warning. Always stick to the marked path, and stay well clear of cliff edges and bases. Find out more about safety on the Jurassic Coast.
Check out follow my Instragram @ https://www.instagram.com/themanoutdoors/ for the last photos!