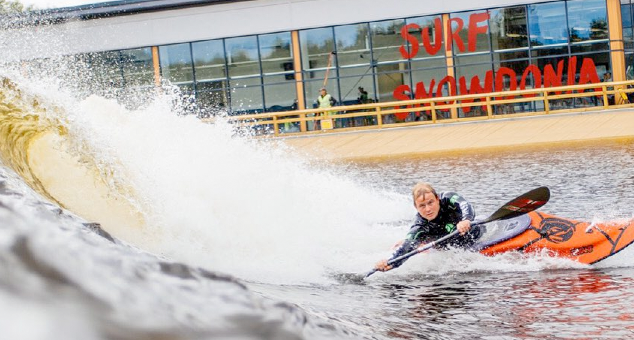 Wales is well known for the Brecon Beacons and Snowdonia National Parks, with walking, hiking, mountain biking, climbing and so much more to do. Now however there is a very different way to enjoy Snowdonia National Park, thanks to a brand new inland surf facility at www.surfsnowdonia.co.uk.
Surf Snowdonia is the world's first ever publicly accessible surfing lagoon. The facility just opened on the edge of the Carneddau range in Snowdonia, Wales.
Surf Snowdonia uses the very latest underwater technology to deliver the longest man-made surfable waves in the world, giving riders 2 waves on each pass up to a 2 metres in height.
This £12 million facility has been created out of a former aluminium factory near the Conwy Valley.
The lagoon is filled with rainwater from the neighbouring reservoirs, the waves generated can be controlled to suit a wide range of different surfing abilities. Over 75,000 visitors are expected to visit in the first year. Take a look here for yourself Surf Snowdonia