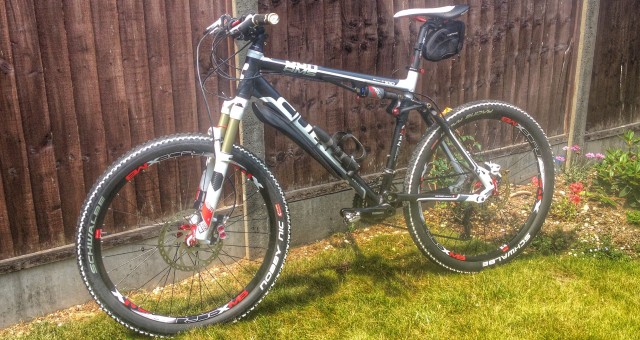 Review – Cube AMS 100 Comp
The German brand Cube are slowly setting up a UK network of dealers and with the bikes I've seen so far I've been impressed with the build, ride and value for money they offer over established brands in the UK.
Cube offer a 'choose your own finishing parts' options. You pick from either a frame and fork with headset and stem, or a complete bike, which you then choose the groupset, fork and brakes you want. Both options offer great value for money and build quality is superb.
My Cube AMS is now a couple of years old and has been faultless. It's a full suspension bike but aimed at cross-country riders rather than those looking for a full downhill mountain bike, however look out for their longer travel downhill bikes they are monsters.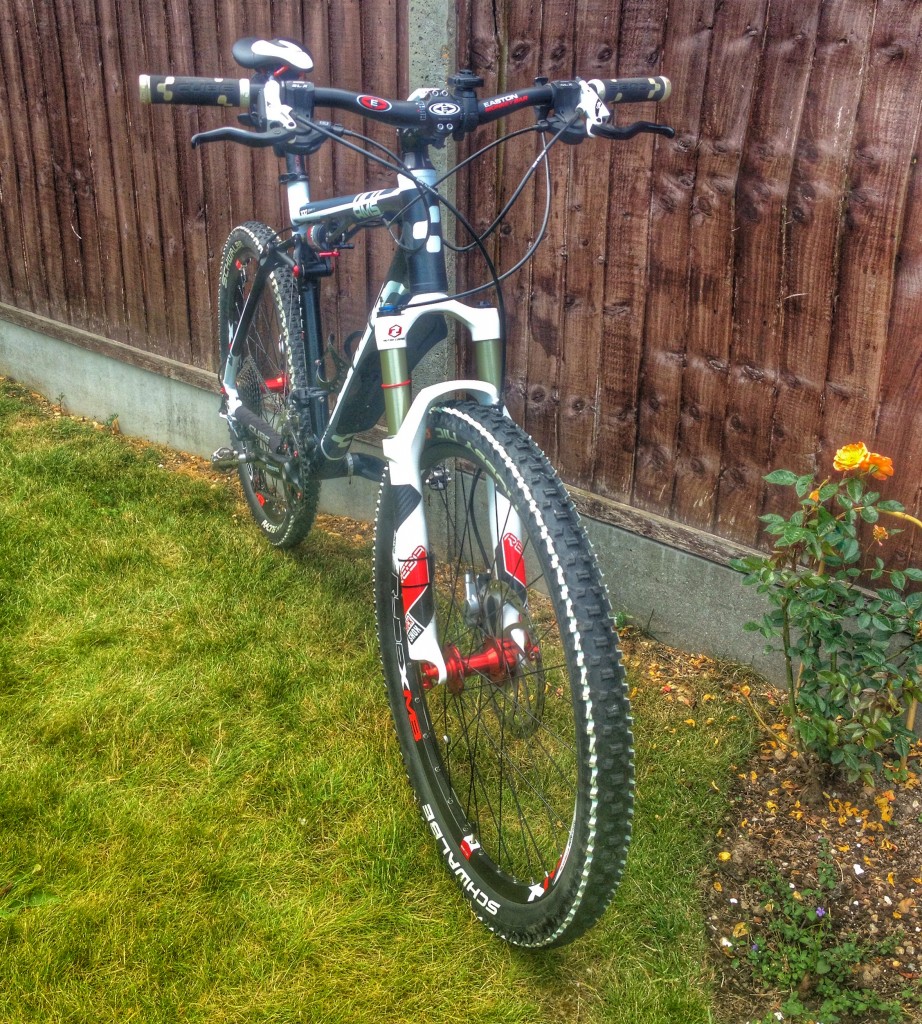 The frame:
Cube's AMS '4-Link System' is now a very well established suspension design that benefits greatly from Manitou Radium RL air shock. The AMS range has 100mm (4in) of travel, back and front. The Rock Shox Reba SL 100mm, Motion Control, PopLoc forks offers all the best fine-tuning combinations of Rockshock forks: it's plush, it's light, it doesn't flex obviously, the compression and rebound damping are excellent and a lockout lever on top of the right-hand leg still enables the fork to work if you hit something hard.
Cube's build quality is brillant, they use a cool matt anodised paint finish which has been hard wearing and stratch and chip resistant in the time I've had the bike. The frame is light weight, but has all the reinforcements to give you confidence when you're pushing the limits. The head tube is ring strengthened, gusseted down tube and top tube in to the seat tube making for a stiff and strong frame. Mud clearance all round the frame is generous. The frame offers are two bottle boss mounts and the pivot bearings (proper bearings not bushings) are easy to replace down the line, but I haven't had to replace any yet!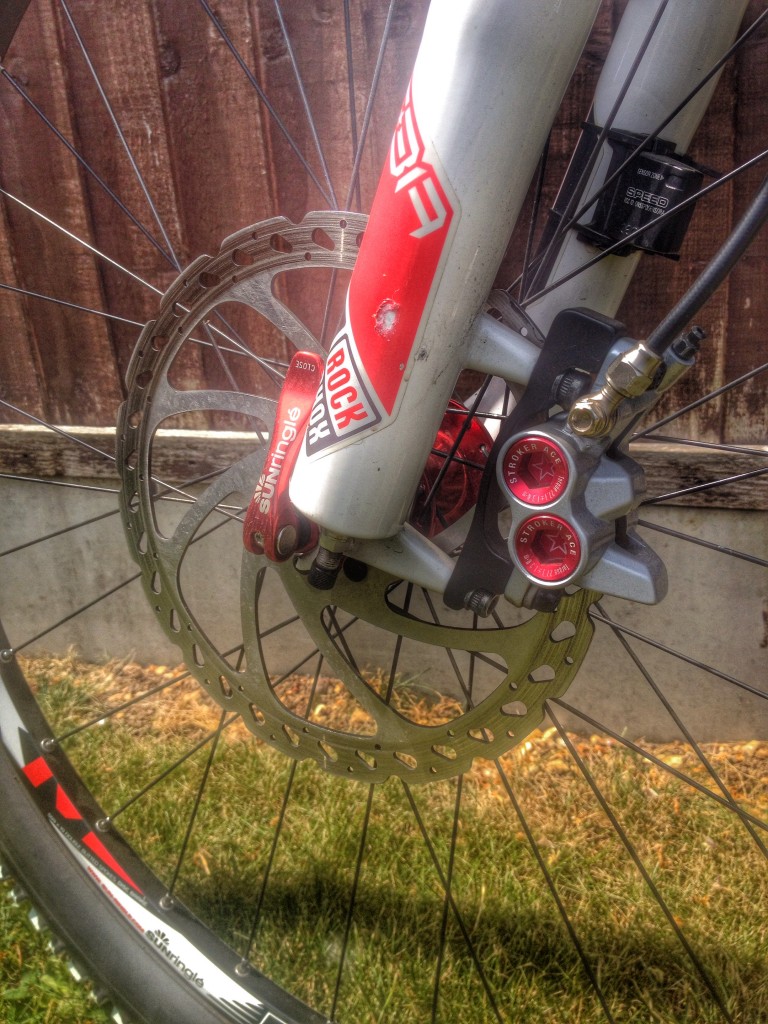 The detail
The component package on the Comp I found at time of purchasing to be slightly better than average for a sub £1,500 bike. The drivetrain is made up of a Shimano XT rear gear mechs, and SLX cranks (hollow axle, outboard bearing) and shifters. A Rapid-rise rear mech will choke the enthusiasm of some riders but once you get used to it gear shifts were flawless, even in the dirty, muddy conditions. Braking it very strong: the Hayes ryde brakes always perform well and their durability is brilliant. I've upgrade the front brake to a 220mm Ace rotor and caliper, just because I like alot of front braking power. I moved the original 180mm rotor tot he rear to replace the 160mm standard disc.
The wheels are a highlight too: Sunringlé Ryde XMB Wheelset, Schwalbe Nobby Nic Kevlar Performance 2.25 front tyre and Schwalbe Racing Ralph Performance 2.25 rear tyre. The other finishing touches around the bike are sensibly light XC-biased items. The stem and 622mm (24.5in) lowrise bars, RFR seatpost means the 18in bike stretches to riders around the 6ft mark. I'm 6ft 1ich.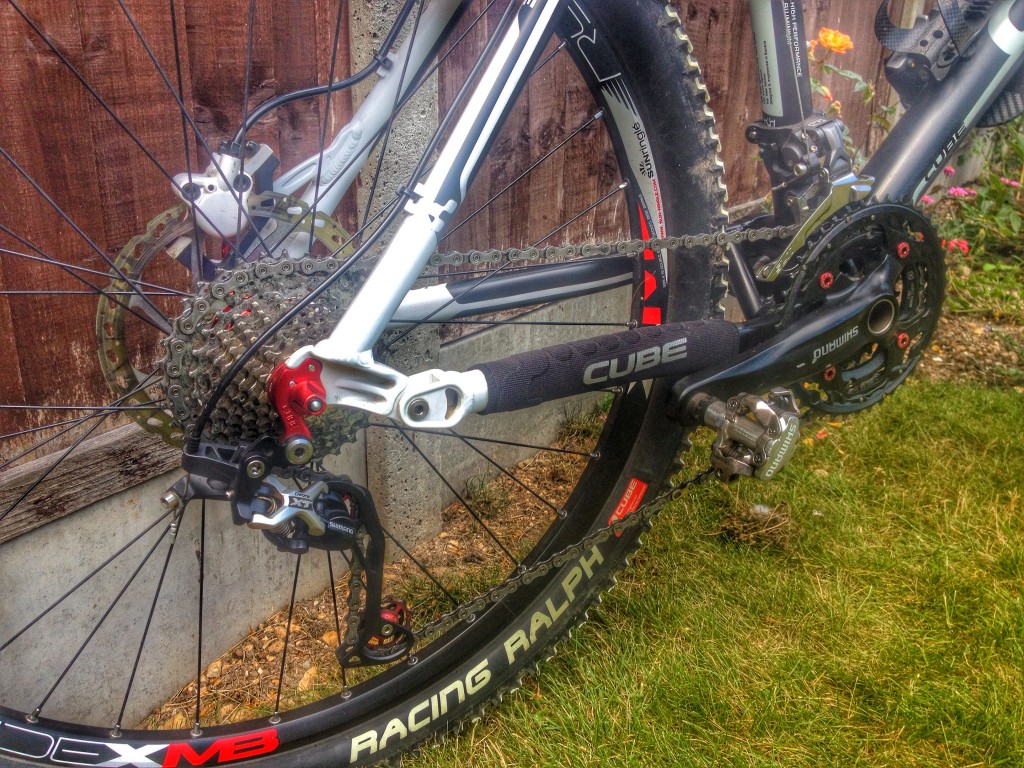 I've added the chain stay frame protector above.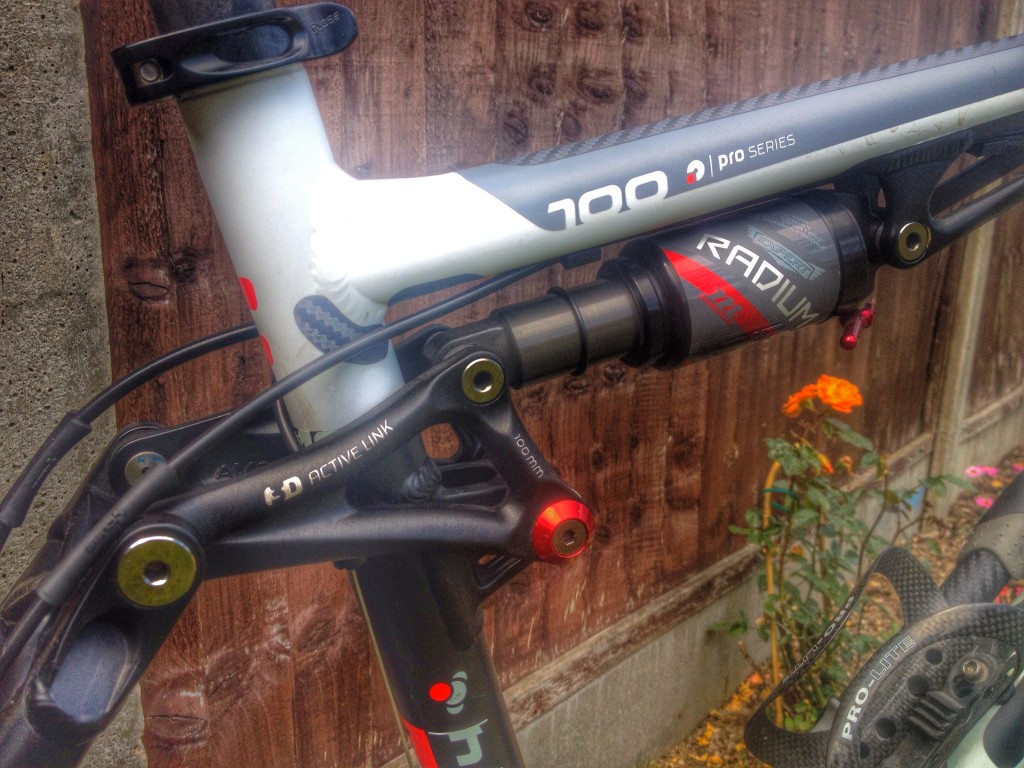 The ride
The 100mm (4in) travel on the comp has an altogether 'tighter' feel than other bikes – it doesn't move around as much under power, some times you can fel very floaty and not planted. The AMS Comp offers a low bottom bracket for stability, especially noticeable on slow-speed technical terrain.  The Cube is an excellent climber, assisted greatly by its 12.65kg (27.9lb) weight.
With other bikes you need to continuously think about adjusting the fork and shocks for pure XC speed, I find the Cube is always ready, willing you to push harder on the pedals and use its full acceleration ability to fly past others. Even on the road, I've taken off from traffic lights level road bikes in my dust.
Bumps and jumps. It tames bumps superbly, but you'll be asking for trouble if you frequently land from heights on a frame this light. It can take a lot of XC punishment, but it's not a bike for big drops. Ride it with finesse and it'll reward you.
Conclusion
This was the first full suspension bike that I bought with my own money. I had ridden lots, broken some, but when I came across Cube, I know this was the brand for my budget.