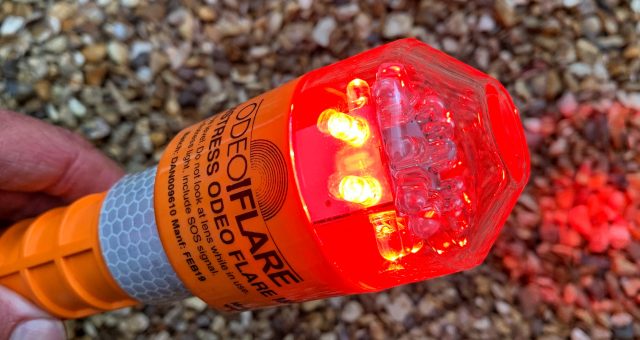 MK3 Odeo Flare™ LED FLARE
I have always been enthusiast about safety in all aspects of my life, especially in my outdoor hobbies and sports. I don't want safety to get in the way or stop me from doing things. I want innovative safety equipment that can be used as a when required, but not get in the way when not in use.
When on the water Sea Kayaking or Paddleboarding, that equipment must take up as less place as possible, must be waterproof and preferably float.  Above all, I want equipment that just works and it must be effective at doing the job it's designed to do.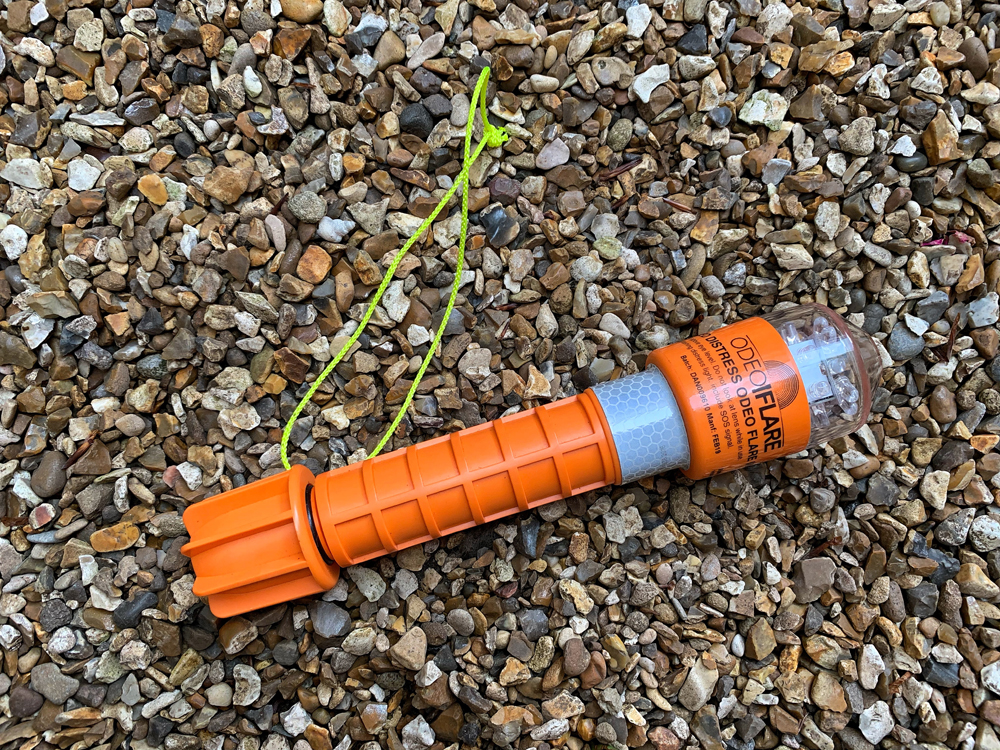 So on that note, let's look at the new ODEO flare Mk3 by Daniamant Ltd, a UK company down on the south coast in Portsmouth.  It's has been abused and testing in the most hostile environment, the sea, salt water is very good at killing pretty much anything which is poorly designed and made!
The ODEO flare Mk3 is a lot smaller than its predecessor, even with the batteries it weighs in at only 200g, so you don't realise you have with you.  The power on ring is new and very large, even with thick gloves and cold hands, it can be operated with ease.
It's waterproof (Tested to IP68 & 100 meters for 1 hour). They have designed in an extra safety button to release the battery compartment, this prevents it from loosening by accident.
This LED flare's light output is simply extraordinary.  The flare can be seen at a minimum 3 nautical miles and up to 6 nautical miles in ideal conditions.  With it's built in SOS signal and LED flickering pattern you can feel confident that this flare will allow you to be seen and found on land or at sea.  The flare also emits IR (infrared) which can be seen with night vision goggles, which Coastguard, Air Sea Rescue and the RNLI carry these days.
What about a bright sunny day, it's not just in bad weather accidents happen?  Even on beautiful days traditional pyrotechnical flare can be hard to spot.  Every distress safety device has it's ups and downsides and limitations. What the ODEO Mk3 can offer is a continued, uninterrupted, distress signal long after your traditional flares have burnt out. Tradional flares will burn for 30sec – 90sec. The ODEO, depending on the battries you use, will work for 4 – 6 hours at full illumination, none stop.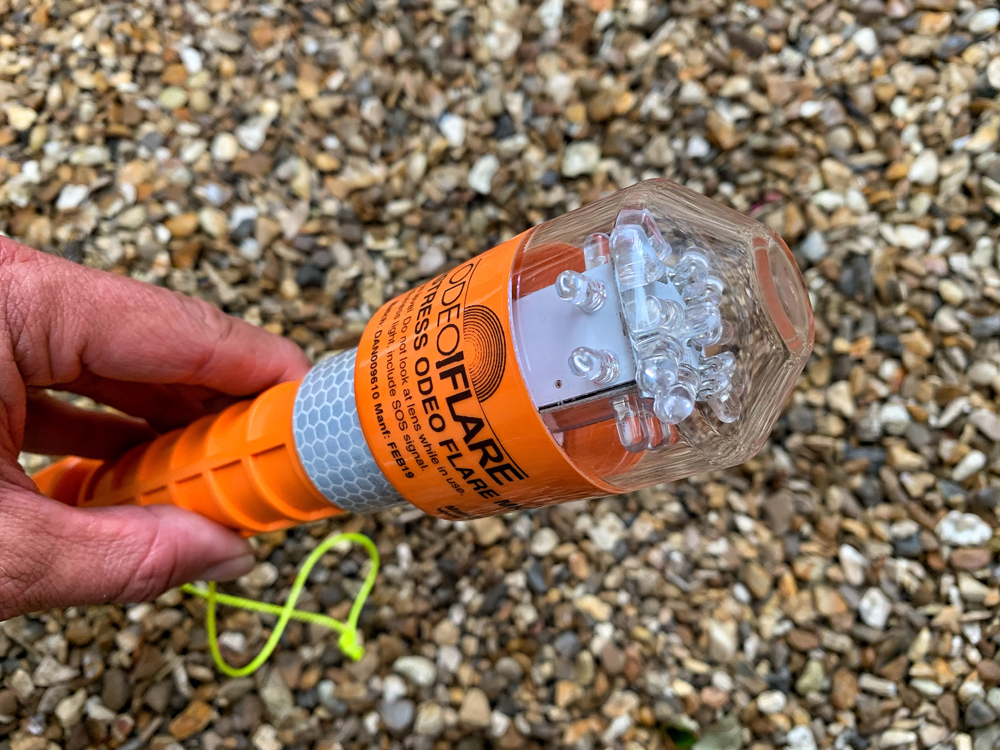 While the ODEO Mk3 was originally designed for marine use, its lightweight, safe performance means that it is incredibly useful for any outdoor activity. Mountaineering, skiing, expeditions etc. Any activity can benefit from the added safety and security of carrying a distress flare without the worry of the tradional pyrotechnical flare safety concerns. Also the ODEO can be safety posted and shipping anywhere in the world with no special packaging or age restrictions, making it very easy to purchase.
The Odeo Flare uses either 3 x L91 Lithium batteries or 3 x AA Alkaline batteries. This makes it easy to replace or recharge the batteries anywhere.
My view it for anyone spending time on the water, hiking, skiing or anywhere remote, this is an esential piece of safaty equipment that you need to have with you. I paid £81 in the UK and I'm sure this is a piece of equipment that will last many years for me.