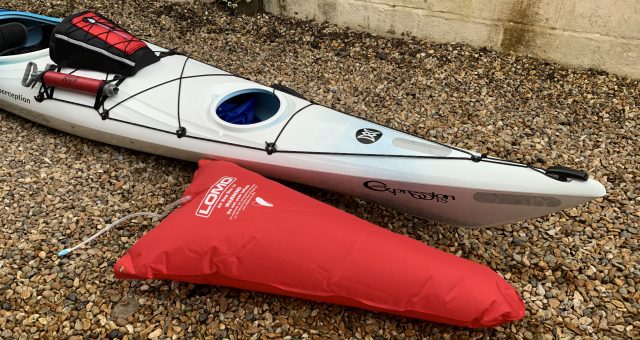 Kayak Buoyancy Bags are designed for filling the front or rear chambers of a sea kayak or touring kayak, if you do not have any gear inside them.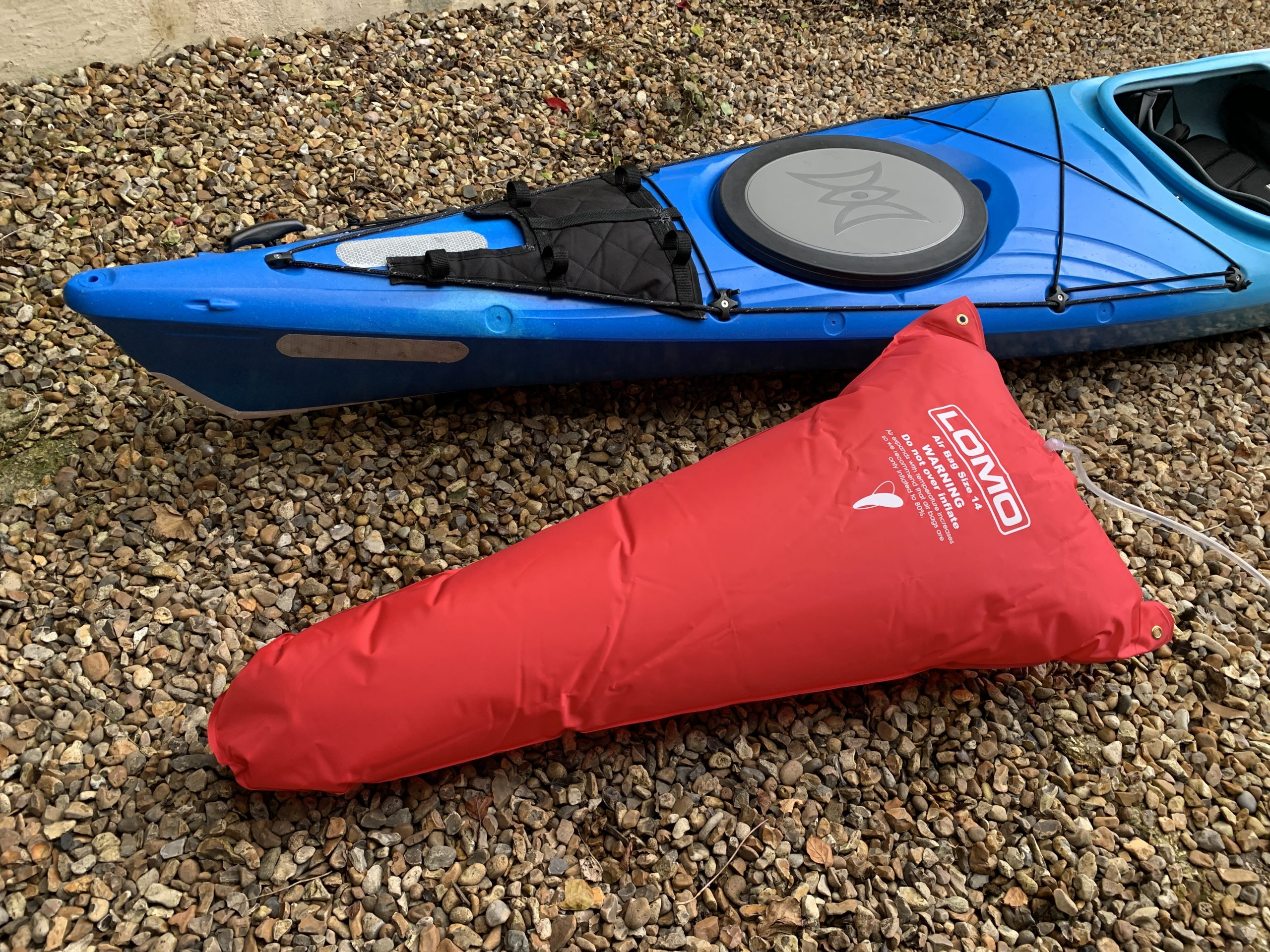 There have been many stories of people out for the day in their kayak, but not out on an expedition, so their main hatches are empty or only partly loaded. If your kayak has internal bulkheads front and rear of the cockpit, then you can images your kayak split in to 3. Front chamber, cockpit, rear chamber. When empty or only partly loaded the front and rear chambers count for 2/3rd's of your buoyancy.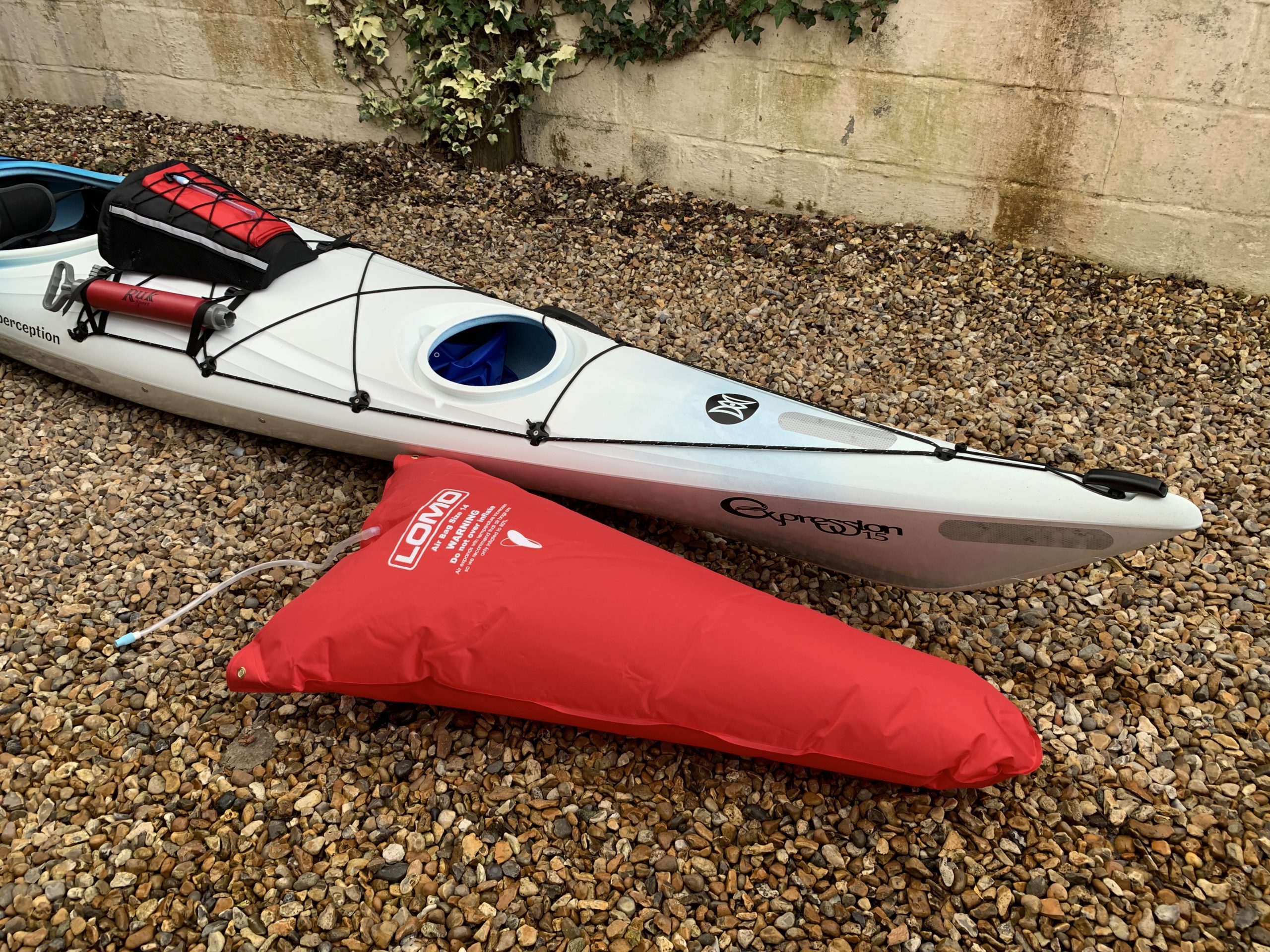 Buoyancy bags will help keep these chambers buoyant if the boat should spring a leak or you accidentally crack the hull on a rock or it you damage ot loose a hatch cover.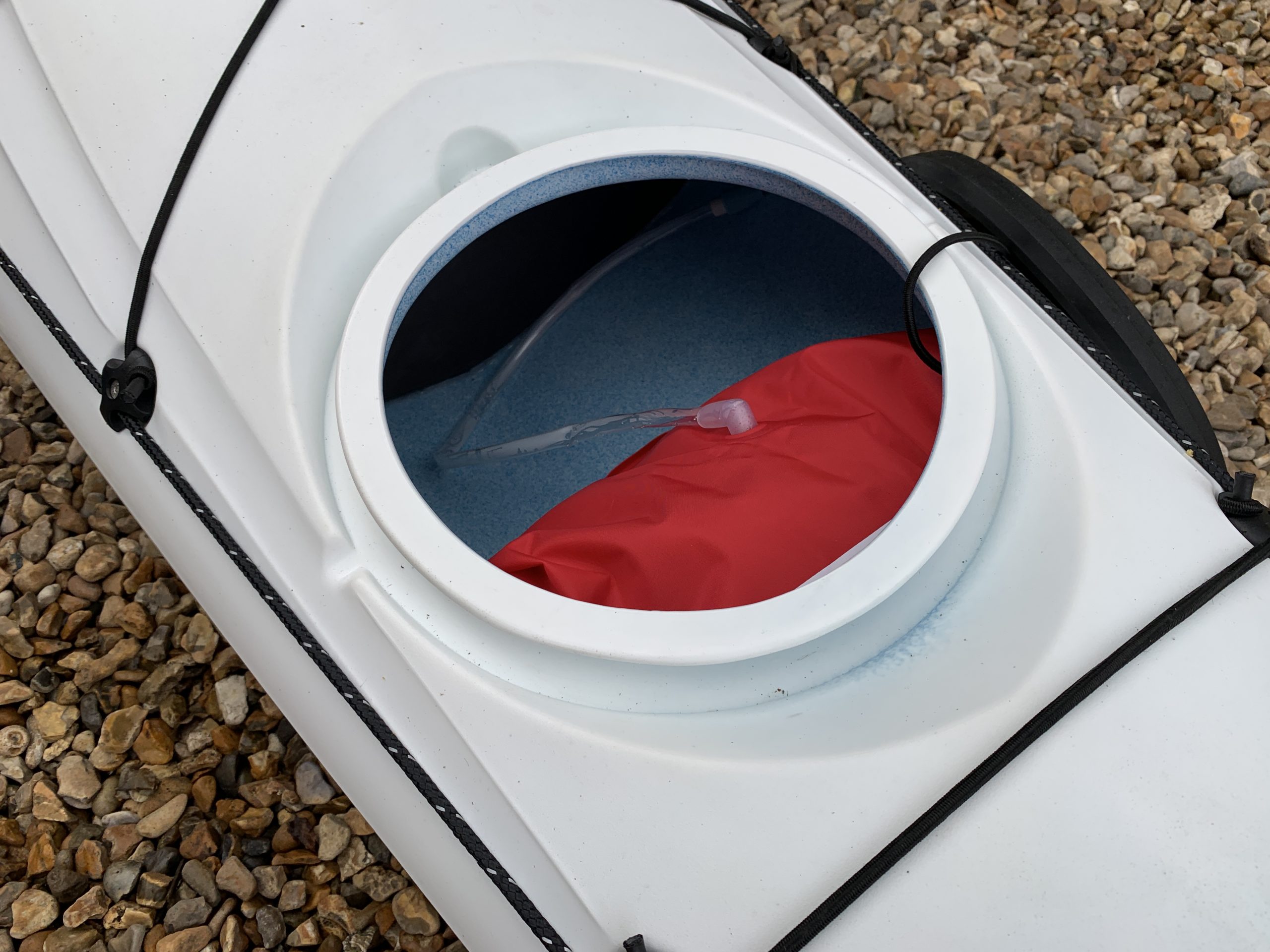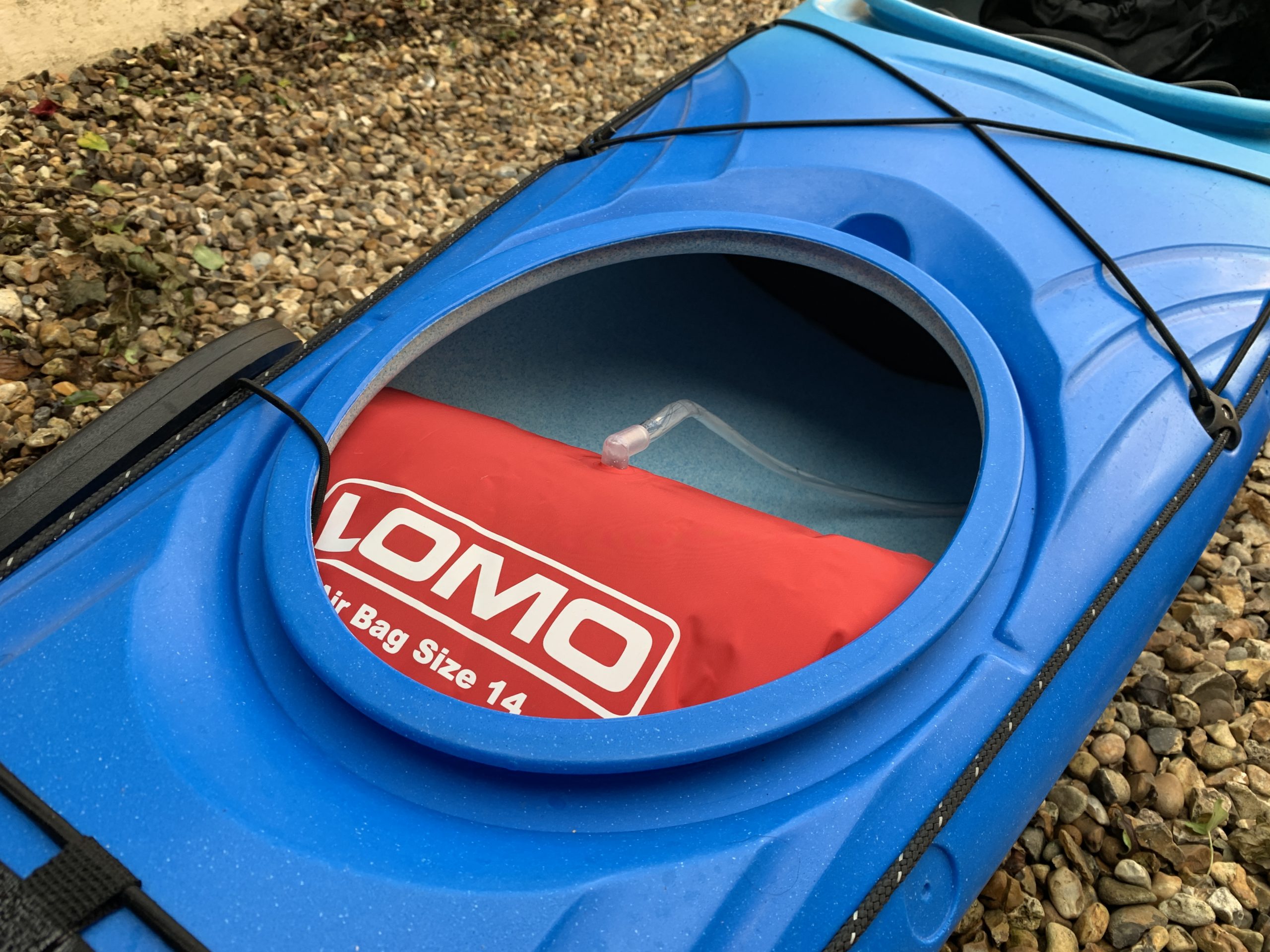 The kayak air bag is inflated by blowing into the tube and you can keep it in place using a bungee, or cord by threading it through the eyelet holes to stop it moving. The bags themselves only weight 150-400grams depending on size. The Lomo Buoyancy bags I use are size 14.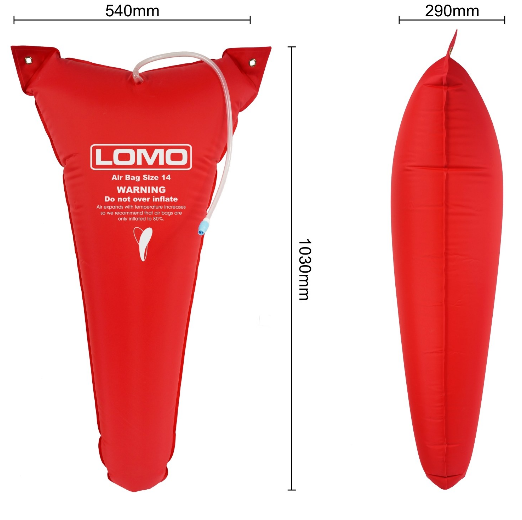 Dimensions:
Airbag Size 14 (when uninflated and lying flat)
62cm (Width at widest point) x 111cm Long
Airbag Size (when inflated)
54cm (Width at widest point) x 103cm Long x 29cm Deep
Weight: 300g
The buoyancy bag is best inflated once placed in the main hatch.