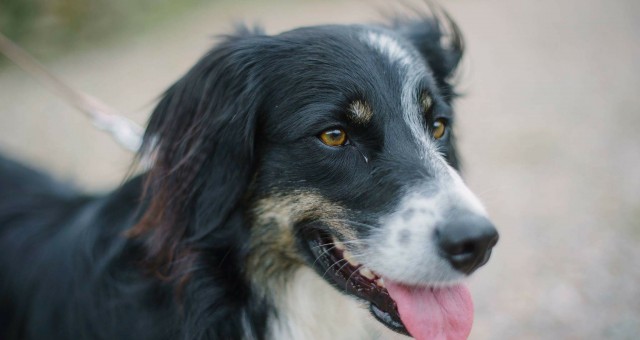 Darcey is a very special little dog in my family. She was a rescue dog, only 9 or so months old when we got her. She was a confussed and very nervious little girl, dribbled alot and very anxious. There was only one way to really handle her and turn her in to the great dog and friend that she is now. We through her in the deep end.
Darcey is a Sprollie, Border Collies and Springer Spaniels cross. They thrive within a busy, active family environment but require you to spend plenty of time outside exercising and interacting with them. A sedentary Sprollie will soon become unhappy and possibly destructive. These highly intelligent and complex breeds will really keep you on your toes! That it Darcey down to a tee.
2 years on and Darcey is a differnt dog, strong, confident the dog we collected that first day is long gone. We spend a great deal of time with her and our other dog Poppy also a Collie Cross, on long walks, time over the farm and on shoots picking up. Long walking holidays in Dartmoor and Exmoor. Alot of training and confidence boosting has gone in to Darcey and a great deal of time, but now she is brilliant and we look forward to a great relantionship for many years ahead.