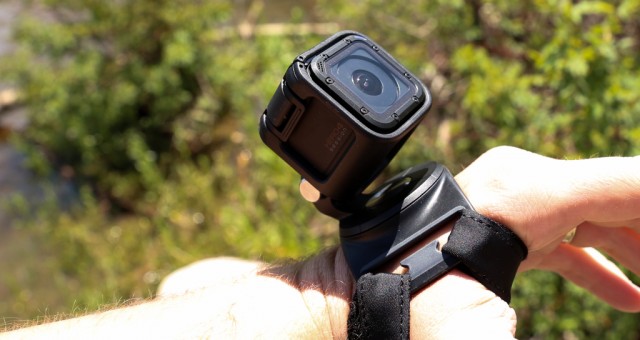 If you love adventure and the outdoors, you will love the GoPro Hero4 Session
That great new camera you see above is the GoPro Hero4 Session. This is the 5th and newest member to the GoPro action camera line-up.
Here you can see loads of great sample footage and ideas on how to use your GoPro
HERO4 Session, the smallest, lightest, most convenient GoPro yet. Its rugged, waterproof design eliminates the need for a separate housing, while a single button powers on the camera and starts recording automatically. With 1080p60 video and 8MP photos, HERO4 Session delivers the professional image quality that has made GoPro famous.
What's Included:
•HERO4 Session Camera
•Standard Frame
•Low-Profile Frame
•Curved Adhesive Mount
•Flat Adhesive Mount
•Ball Joint Buckle
•Mounting Buckles + Hardware
•USB Cable
For more information, visit http://gopro.com