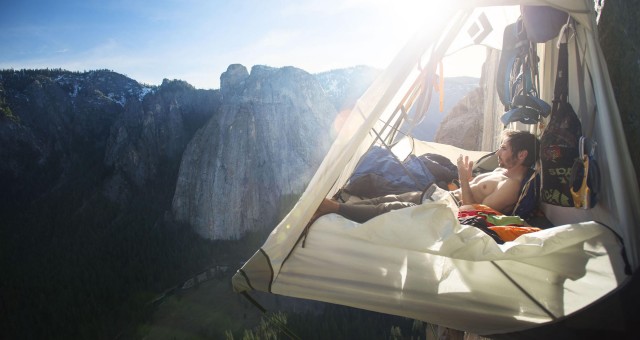 Google Street View Goes Vertical and goes climbing
Google is heading for new heights with its Street View capabilities giving web users the opportunity to 'climb' Yosemite's El Capitan.
El Capitan is one of the most famous climbs in the world. A vertical slab of rock, it takes great skill and experience to reach the top and to see the legendary panoramic views.
Now thanks to Google and three top climbers it's now just a click away for everyone!
Earlier this year Tommy Caldwell, Alex Honnold and Lynn Hill all took part in a new project to map the 3,000ft peak of El Capitan for Google Street View.
You can move step-by-step up the Yosemite mountain and are able to enjoy 360-degree views along the way. The new mapping offers technical descriptions of the climb alongside the route.
"Yosemite's driven so much of my life that I'm excited to be able to share it with the world through my eyes," said Tommy Caldwell on Google's blog. "But my hope is that this new imagery will inspire you to get out there and see Yosemite for yourself… whether you travel up a rock wall or just down the trail."
To read more about Tommy Caldwell's blog ost click HERE, and to find out more about the new mapping tools from Street View.