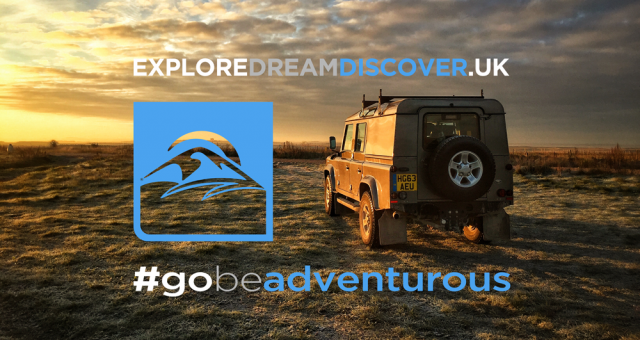 #GoBeAdventurous – Why Adventure Is Good for You
Reading about and experiencing different places in the world,  I realize from people that one theme keeps popping up: Adventure is simply good for you, your health and wellbeing!
While there are several physical health benefits to adventure there are also advantages for your mental wellbeing too.
Too sit at a desk or to Go Be Adventureous, which would you choose?
10 Reasons Why Adventure Is Good For You:
1) When you get dirty, you improve your bodies physical health. Do you remember as a kid jumping in the mud or playing with warms? Science have reported that our modern obsessions with cleanliness might be leading to a rise in allergies, asthma, and other diseases. Going out and getting dirty could just be the best thing to develop a strong immune system.
2) Getting outdoors can prevent or improve a wide range of modern health problems. Adventure and even basic outdoor activities like walking can help conditions ranging from heart disease, obesity to attention deficit disorder.
3) There is no age limits on an adventure. No matter what your age nature is your playground. Adventure and the great outdoors is an activity you can experience with for your whole life.
4) Take a hike or a walk to get a larger brain. Some recent research indicates that hiking or walking can grow your brain. Typically, your hippocampus gets smaller once you hit your mid 50's, leading to memory loss, a recent study of middle-aged adults who took three, forty-minute walks a week for a year grew their hippocampi, on average, by 2%, which could lead to improving their memory for years ahead.
5) Going on adventures improves your tolerance for uncertainty. Most people don't like change and because of this, people don't like being in situations where things don't always go as planned — such as on an adventure or traveling. However forcing yourself into these enviroments helps you learn to cope with the uncertainties that life can throw at you.
6) Adventure lets you "try on" alternate lives. We like the think the grass is greener on the other side. So one of the best things about going on an adventure is that you can pretend to be anything you want to be, you don't have to conform to the model you were at home. This can help if your thinking of changing which country you live in — before you take a drastic and permanent step of emergrating. A chase to be the person you would be if you lived there full time.
7) Adventures develop reflectiveness. Adventures give us happy memories, by reliving our adventures again and again, allows us the time and capability to learn something from them even after they are over.
8 ) Adventure feeds your dreams and builds your confidence for more. The editor of National Geographic Magazine suggested that the "Cycle of Travel" went like this: Dream, Plan, Go & Share. Adventrue becomes addictive, once you start you want more and next time bigger!
9) Adventure and wanderlust is being lost in the modern world. Child involvement in outside activities has declined for 3 years straight, why? Technology and Perants. Modern adventures for child these days means, playing a computer game in some virtual world created by someone else on a smartphone or games console. Parents all insist on being involved in all of their childs activities, over bearing the child and killing there desire to explore, by saying "Do this", "Don't do it that way". The spark for wanderlust goes out, permanently! They don't learn for themselves or have a chase to learn from their mistakes. They are just learning what the perants know. I recently was sat by a river and woods and over heard a child say to his mum, he was bored. As a child I would have been catching little fish in the river, playing in the woods, climbing trees and finding insects under logs. This child was lost in natures playground not knowing what to do.
10) Adventure travelers may end up saving the world. Scientists warn that within 10 years, global warming will become impossible to change or reverse. If they're right, individuals within the general population of earth are going to have to come forward and improve their environmental efforts, in order for the world to survive. The adventure travelers: those who typically travel and explore beyond the envelope in the great outdoors might be called apon to help, as they are likely to know the world better than the scientists whom have never experienced real life.
As Mark Twain once wrote, "Twenty years from now you will be more disappointed by the things you didn't do than by the ones you did do. So throw off the bowlines. Sail away from the safe harbor. Catch the trade winds in your sails. Explore. Dream. Discover."
#GoBeAdventurous, whatever corner of the world you find them in.