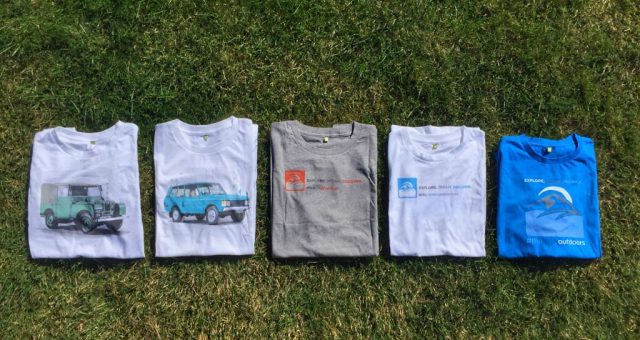 First T-Shirts Have Arrived
A very exciting day, TheManOutdoors first organic t-shirts have arrived and look great!
With an organic, ethical and wind powered supply chain behind the products and clearly, properly communicate, we are able to show you the full traceability of our products. So from the shirt on your back, through production with the organic vegetables ink and right back to the person in the field where the organic cotton was grown, you can see the whole story of our clothing.
Clothing Eco Labels
Just as your food tell you the high fat or salt content, or your fridge tell you if it's efficient or not, we think the high street clothing manufactures should clearly, honestly help you choose better products for a better world. We believe that clothing Eco labelling is the way forward and should be independently verified.
For now our labels translate into the following.
A… Made from organic material in an ethically accredited, wind powered factory.
B… Made from either an ecological material or made with renewable energy, in an ethically accredited factory.
C… Made in an ethically accredited supply chain.
D… Some of the above but lack of traceability, or traceability and none of the above..
E… None of the above.
We hope you have great pride and comfort in our products.