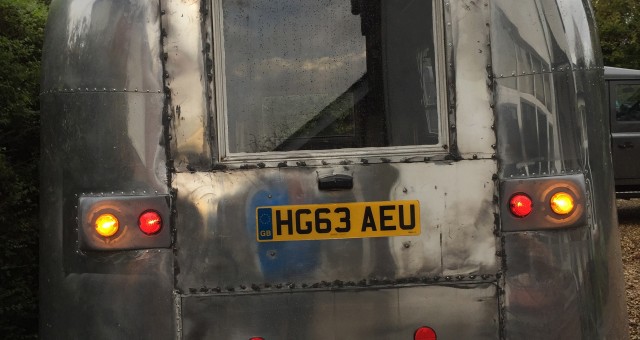 When we first got Wander the Airstream her rear end was in a sorry state. A large ugly aluminium panel covered some very bad previous repairs.
So as part of her restoration it was our aim to put the rear back to as close to original as possible.
Below is the first stage, removal of the massive aluminium panel that was not only leaking but so ugly too.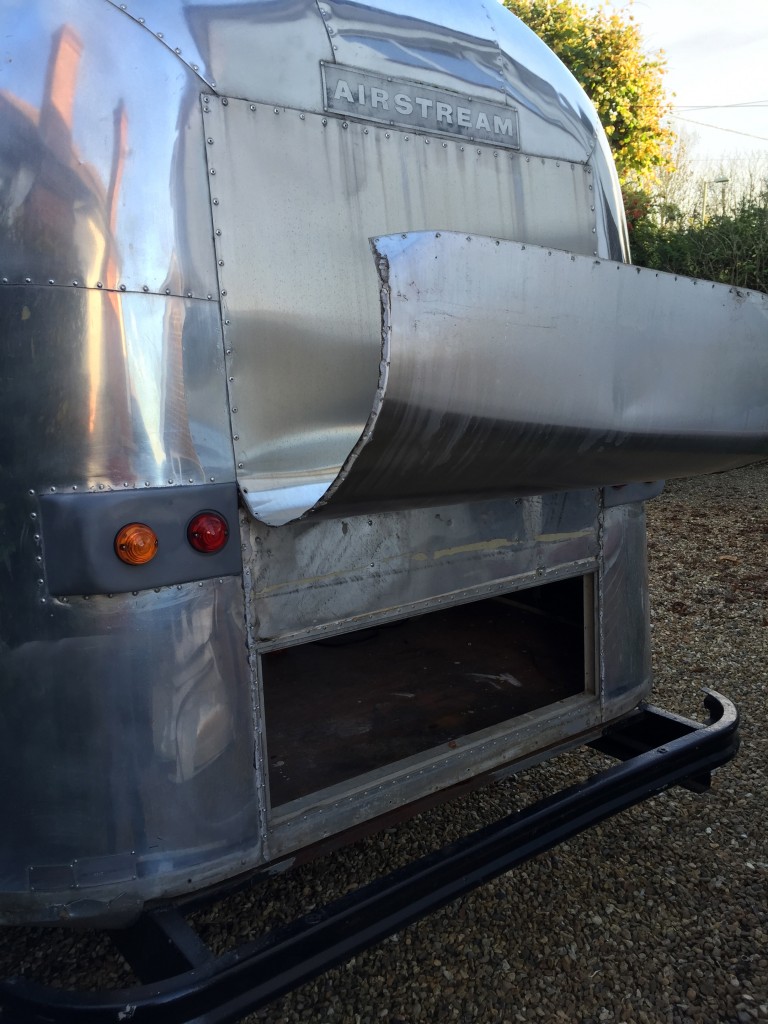 Sometimes when you want to put things back together correctly you have remove alot more then you think. Below I had to remove the original number plate panel that you can just see above as this was damaged with random holes all over it.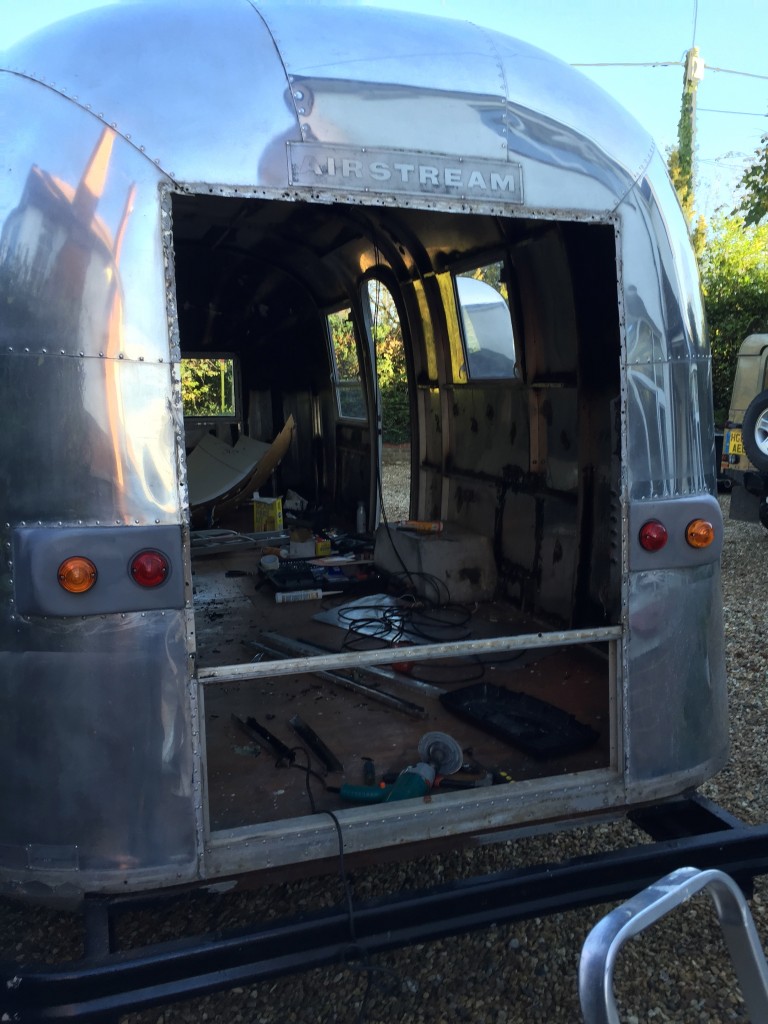 As we have already removed the interior skin I have no shortage for sheet aluminium which matches the age of the trailer. Below I have reconstructed the new number plate panel and all the support frames behind it which were twisted.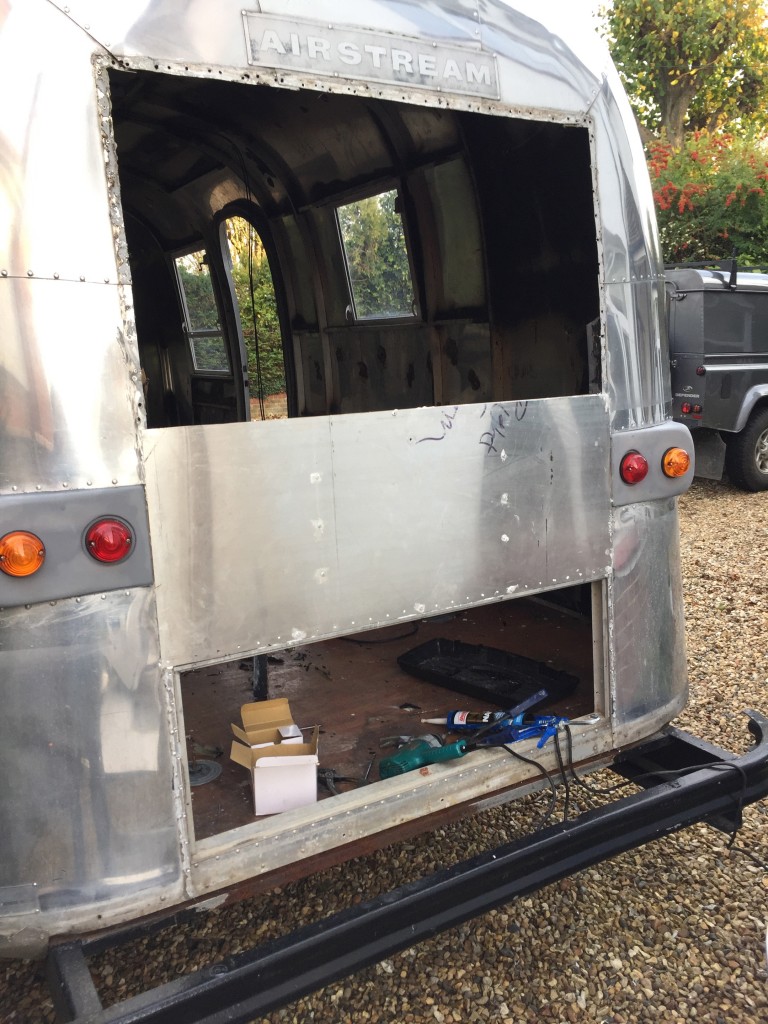 When we purchased the trailer we have a couple of window frames also supplied which had been removed by the previous owner. We have reinstated one window in the left hand side and decided to utilise the other in the rear as sourcing these frames is extremely hard and no one reporduces them. As the side window is smaller some creative metal work was called for!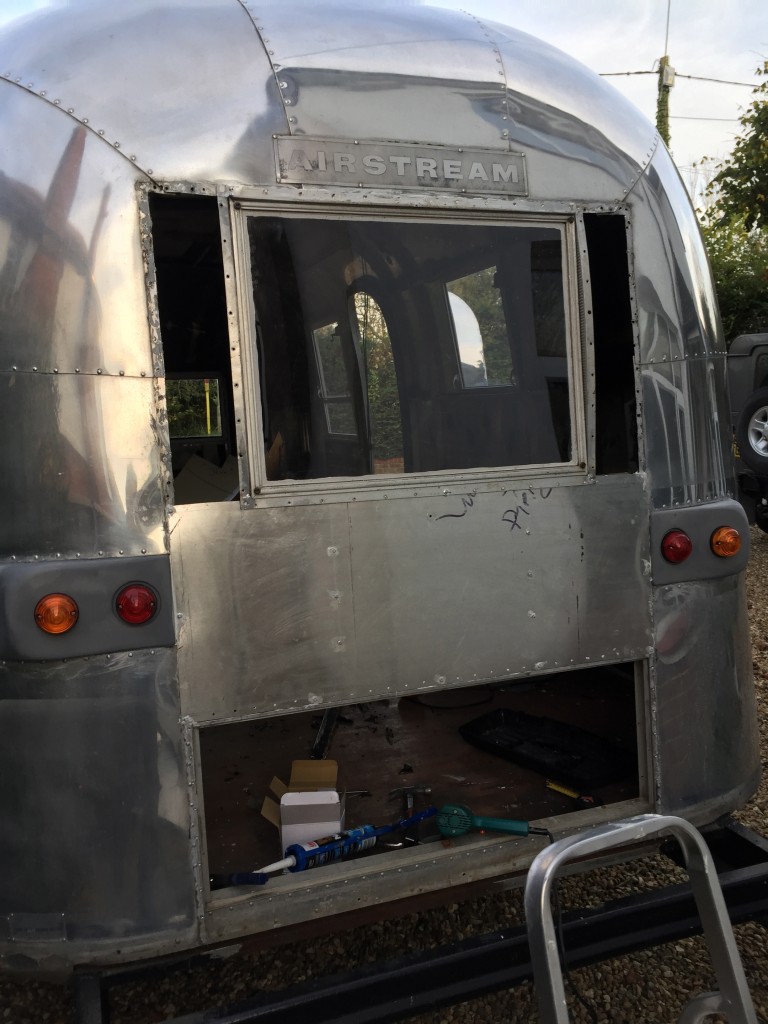 I created a couple of small filler panels for either side of the window as you can see below. I think this works very well.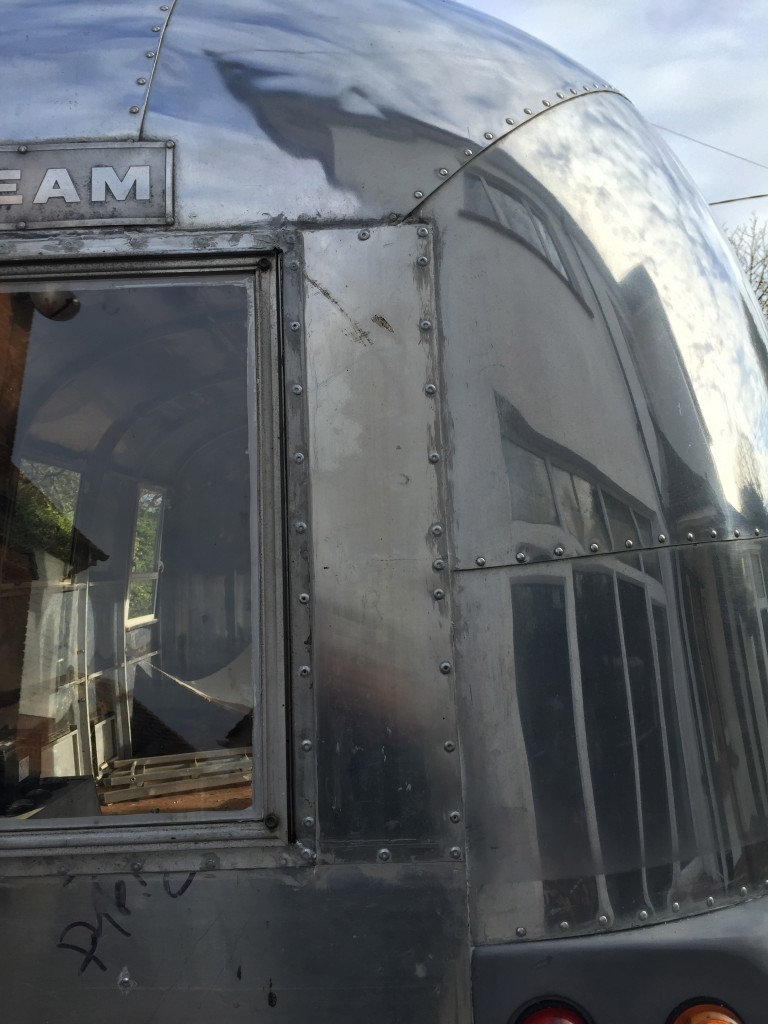 Having created both filler panels (below), time for final fitting and riveting. I'm very pleased with end result and once all the exterior repairs are complete she will be fully polished. This should then blend everything in nicely. The lower rear trip strip has also been refitted correctly this time.
While rebuilding the back I also had to create a new rear hatch cover. Having found a local metal work guy who has helps with a few other bits, he supplied me with a perfect Aluminium panel for the hatch for just £5!! All I need is a couple of locks and a handle and the rear is complete.
In the photo below you can also see the new rear lights. The originals were broken and massivily expensive from the US. To keep the retro look I've used Landrover Defender lights, these date back to the same age as the Airstream and their shape matches and fits very well. Also the light are only £4 each!! The original side marker lights are still prevent and working now! With the addition of a new number plate light and the original reflectors back in place she's came back together nicely.