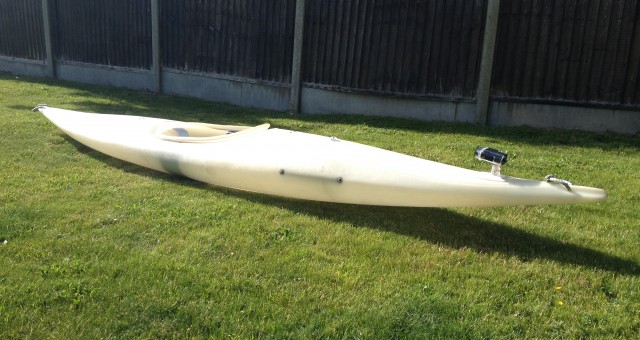 Adventures in my first kayak
Growing up as a kid I did some kayaking in a number of locations, from the Beacon Becons in Wales, to the Lake District, but this was back when I was 12 years old. Then in a previous job with the Ministry of Defence I had the pleasure of doing some further kayaking and canoeing in verious places across the UK from rivers, canals to lakes.
About a month ago I came across the Kayak pictured here, A Perception Dancer, now no longer build, however it was an extremely well used popular model for general Kayaking. This particular kayak was laying unused in a garage collecting dust and generally getting in the way of a friend who had not used it for years. So I liberated the kayaking from the confines of his garage, for free, washed it off, a couple of small repairs and it's now ready for a whole new life of adventures with me.
I've outfitted the Kayak with a number of mounting points for my Contour HD action camera, so I can film my watery adventures, film the wildlife on the water and anything else that might pop up.