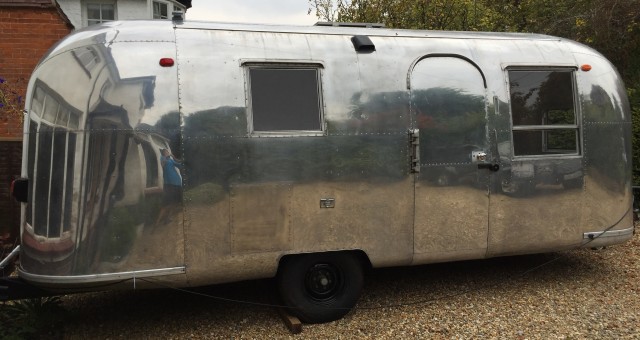 1964 Airstream Safari Land Yacht – Road To Restoration
Hidden away in the back of a dusty warehouse in Bristol, I found a 1964 Airstream Safari Land Yacht Travel Trailer, or caravan as know in the UK. We had to rescue her and bring her back to life. So I bought her and got her home.
Over the coming months we will be telling her story so that after 50 years she can now have a whole new less of life and hit the road again, hopefully for another 50 years!!
We plan you use her for holidays and traveling, but also private hire for glamping weekends away in style, photoshoots and films. If you wnat to find out more please email us!